Having developed cutting-edge broadcasting solutions, we have recently introduced our new hands-on experience –
GreenSet Plus.

As a new-concept smart media solution that combines AR (Augmented Reality) technology and motion recognition technology with our VR (Virtual Reality) technology
– Virtual and augmented reality functions
– Motion recognition function
– Interactive menu control function
– A powerful next-generation multimedia solution with recording and multi-service capabilities.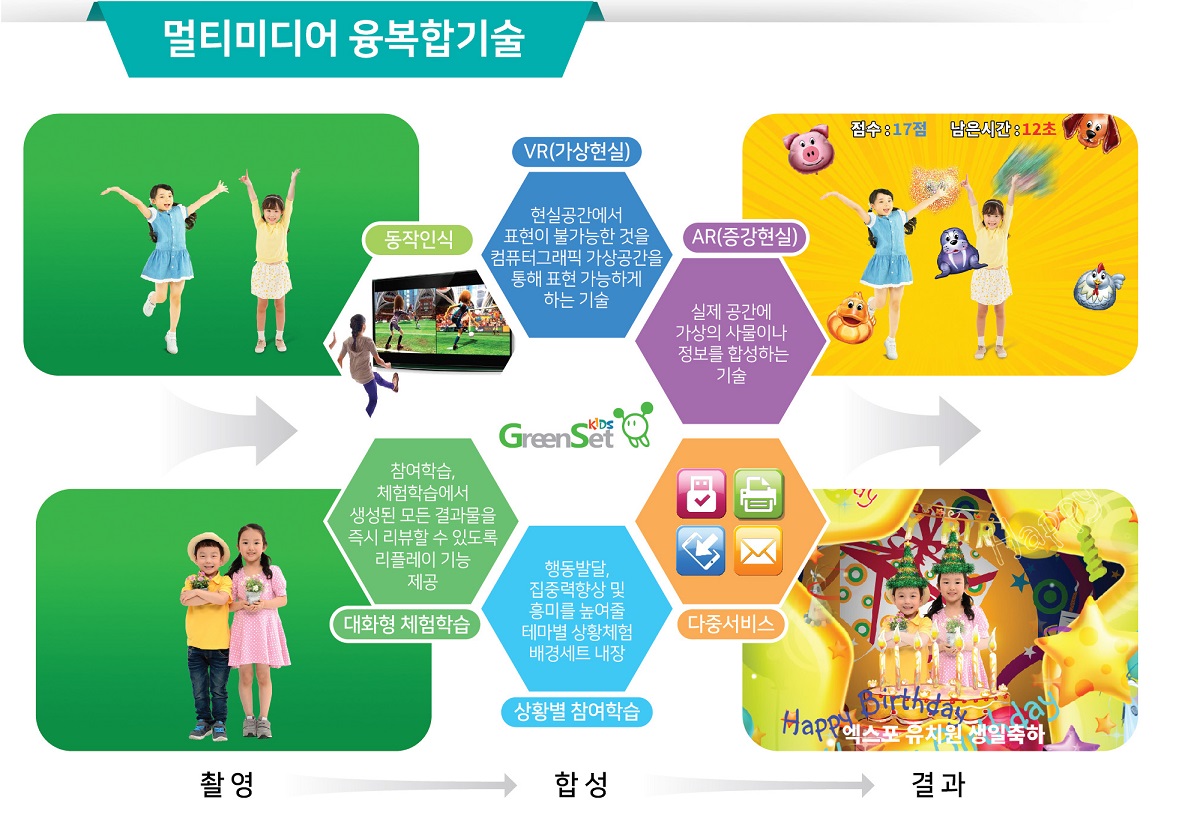 The solution distinguishes solutions by GreenSet Plus, GreenSet Kids, and GreenSet PhotoZone,
– 1-person broadcasting production and transmission field
– Participation type experiential learning field
– Media experience zone of public relations center
– It can be applied to various fields such as elementary school smart classroom
Because it does not require expensive dedicated computing system, therefore, its low installation cost make it a very attractive solution.
This solution is developed with the support of small and medium-sized venture companies' cooperation projects.
For more information, contact: S. H. Kim (shkim@korad.tv), 010-5438-8836